News
Project team at Conference 'Political History Today'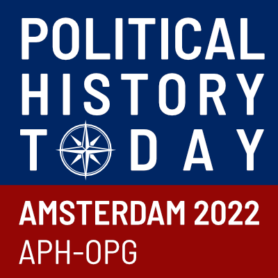 On 23-24 June 2022, the international conference of the Association for Political History (APH) will take place in Amsterdam, exploring new themes in the history of politics.
Alessandra Schimmel has co-organised a panel, titled 'Popular Politics of the Environment: Societal Actors and Activists in International Organisations during the Second Half of the Twentieth Century'. The panel, chaired by Koen van Zon, aims to explore the roles of societal actors and activists in shaping the environment as a transnational political concern, and the responses of international organisations to these forms of popular politics. In her own presentation, Alessandra will focus on how European consumer organisations have engaged with the environment as a political issue in the 1970s and 1980s.
Furthermore, Liesbeth van de Grift will participate in a roundtable on the state of the art in political history, and its legacies, challenges, and opportunities.
For more information and the conference programme: https://www.aanmelder.nl/politicalhistorytoday2022